LINQ Outlook, OneNote en Excel
Versie 2.0
juni 2017
C#
.NET 4.6
open source
nuget
github
De ScipBe.Common.Office namespace bevat 3 klasses : ExcelProvider (LINQ to Excel), OutlookProvider (LINQ to Outlook) en OneNoteProvider (LINQ to OneNote). De ExcelProvider laadt een Excel werkblad in en geeft dan collections van kolom definities en rijen terug. Alle collections zijn IEnumerable dus je kan ze queryen met LINQ. De OutlookProvider is een wrapper klasse die IEnumerable collections aanbiedt op data van de COM interface van Outlook (afspraken, contacten, mails, taken, ...). De OneNoteProvider klasse biedt collections van notebooks, sections en pages aan door de XML hierarchy van OneNote te manipuleren.
Lees mijn Engelstalige artikelen waarin ik beschrijf hoe deze 3 klasses geïmplementeerd werden en hoe je ze kan gebruiken. De artikelen bevatten bovendien allerlei LINQ query voorbeelden.
Klasse diagrammen: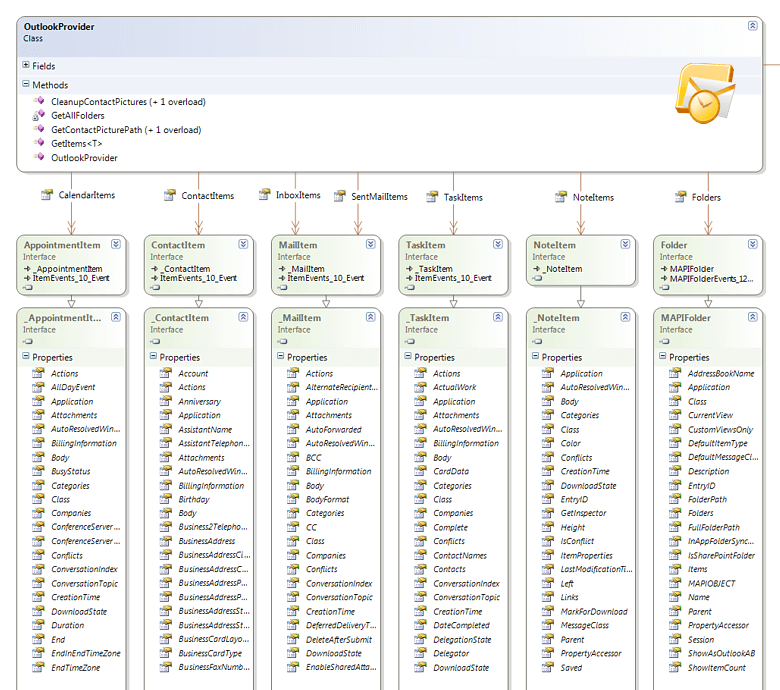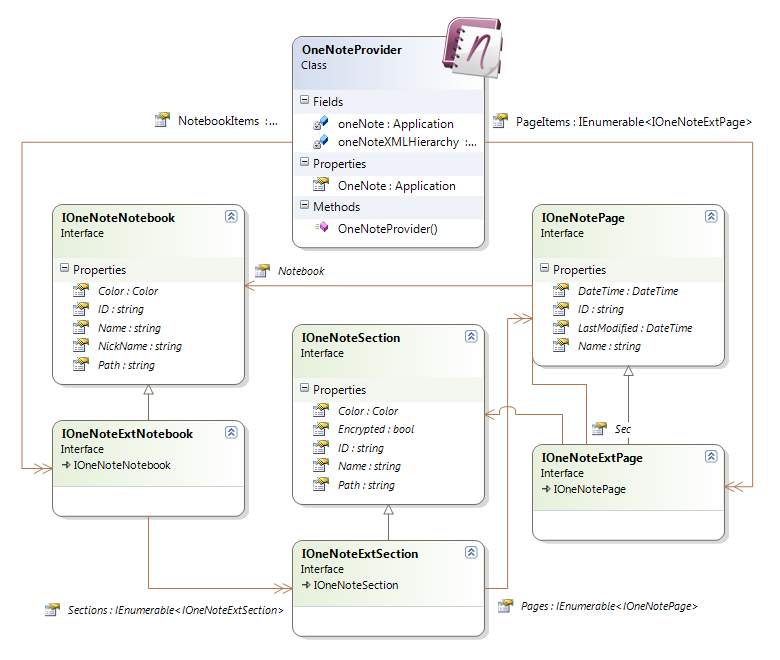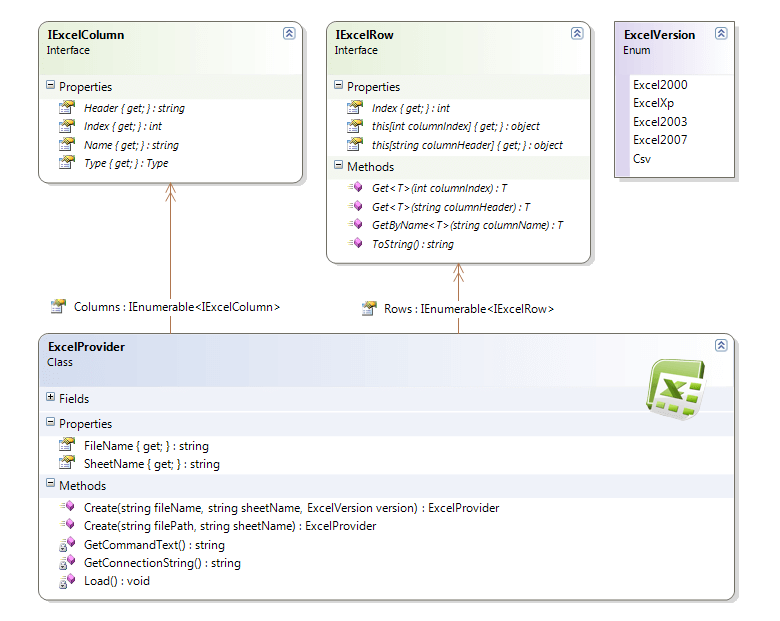 Copyrights en verspreiding
Deze componenten zijn open source (MIT License) en mogen vrij verspreid worden.
De auteur geeft geen garantie op het foutloos werken van deze componenten en geeft geen support.
Bekijk de source code en het help bestand voor meer informatie over de klasses, interfaces, properties, methods, events, ...
Source code en packages